Welcome to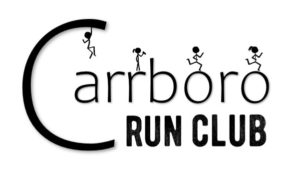 We're a friendly group of runners who love to run and drink (not always in that order).
 We meet every Tuesday evening at 6:33pm at our home base: Craftboro Brewing Depot in Carrboro. Some things might look a little different than "the before times". Below is the list of safety policies we've got going on, updated to reflect the most recent CDC guidance:
Masks are no longer required if you are vaccinated.
When you are passing folks on the street, please go SINGLE FILE instead of spanning out into the road/bike lane. We don't want to swarm our fellow community members, and we also don't want to get hit by cars.
Bring your own chairs so we can hang out next to the brewery after our run!
We are excited to have you run with us!! Please email carrbororunclub@gmail.com if you would like to receive our newsletter, which includes a link to our weekly raffle.
We have 1.5, 3, 4, and 5 mile routes available.
IN THIS RUN CLUB WE BELIEVE:
Black Lives Matter
Women's Rights are Human Rights
NO Human is Illegal
Science is Real
Love is Love
Kindness is Everything
---