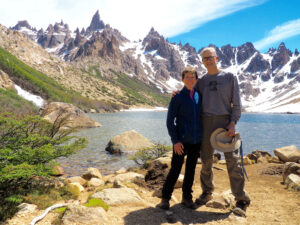 Where are you from, and what brought you to the area?  I grew up in the Maryland suburbs of Washington, DC, went to grad school at Duke (and met my husband) in the mid-eighties, and after
moving around for fifteen years had the opportunity to come back to NC (this time UNC!) in 2001 and have been here since then.
Why do you run?  I started running in college because it was the most time-efficient way to get exercise. I continue to do it because all of my closest friends are runners, and running for me now is a
time-efficient way to stay in touch with busy friends and get exercise.
Why did you decide to join Carrboro Run Club, how long have you been running with us, and what keeps you coming back?  I think I first started coming in 2018, when I was looking to find more group running opportunities that were not early in the morning. What has kept me coming back is friends, Steph, and Craftboro (including but not only the beer)!
Tell us about your best/worst/weirdest running moment:  I think my best running moment was being runner #12 (finisher) in the Blue Ridge Relay in 2009. Completing something so challenging as part of a team of some of my very dearest friends was an incredible high.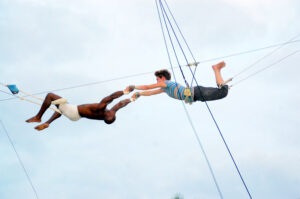 If you could have any talent or skill in the entire world, without needing to practice and money was no limitation, what would it be?  I've always wanted to be able to fly – without a plane or any other equipment – so, perhaps I mean running without having to touch the ground.
If you could eat only one meal or food for the rest of your life, what would it be?  It's a toss-up between popcorn and pimento cheese sandwiches (with homemade pimento cheese, of course!)
What is something you want people to know about you?  I love to bake.
What is something you have done recently, or are about to do, that you are proud of?  Retire way earlier than anyone expected me to (or than I probably should have).