Where are you from, and what brought you to the area?  I grew up in Denver, CO. I then lived in Boulder, CO for six years and then NYC for another six years, most of which in Manhattan's Upper West Side. I moved to Chapel Hill in August 2023 to begin as an Assistant Professor in the School of Information and Library Science.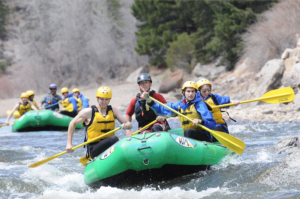 Why do you run?  I have been a student for a long time, so I ran because it was an inexpensive way to stay fit. Initially, I
stole my brother's high school cross-country gear – he turned to climbing and stopped running in college – and bought a pair of ugly, discount Nikes at Nordstrom Rack. Those lasted me a couple years until I ripped through the soles. It was a huge deal when my parents took me to Boulder Running Company to get fitted and bought me a pair of the previous year's Brooks Ghosts. I think once I get tenure, I'll start buying the new models of Brooks. While I started running because I was cheap, now I couldn't imagine my life without it. Victories in academia are few and far between, and I learned you can't define your entire identity on your grants, publications, and student evaluations. Running, in contrast, is a space where I feel in control.
Why did you decide to join Carrboro Run Club, how long have you been running with us, and what keeps you coming back?  I first ran with Carrboro Run Club three days after I moved to Chapel Hill! I moved here alone without knowing anyone and thought it would be a good way to connect with people. I've only run with Carrboro Run Club for about a month, but I hope for many more good years ahead.
Tell us about your best/worst/weirdest running moment:  Nothing too weird has happened to me… One time at night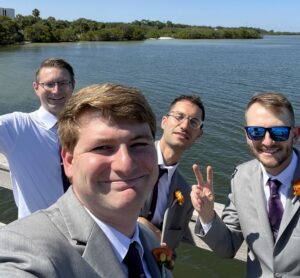 I ran into a bat. Another time I was running up the Great Hill in Central Park and a tourist started jogging after me to ask for the US's country code is. (It's +1). Actually, on two separate occasions, strangers on that hill have called me a "grasshopper" I think because I have a bouncy step?
What is something you want people to know about you?  My favorite genre of music is emo. Hit me up if you are planning to see The Hotelier and Foxing at Cat's Cradle in February – that tour's a big deal!
What is something you have done recently, or are about to do, that you are proud of?  I completed a PhD in Music Technology from NYU!